Tefii Chan is a free voicebank developed by Tefii Chan for DeepVocal.
Her name is a pseudonym of her creator.
It is constantly updated for improvements, its input languages ​​are Japanese (Romaji and Kana) and Spanish (using Romaji).
History of voicebank
In 2019, started the first attempt to create the VoiceBank of Tefii Chan, UTAU, which is the legitimate program to create them, the creator did not get along with her interface. Previously, this is the first version, it did not have the complete syllables so it was a test. By the beginning of the year 2020 the project was resumed, new voice samples will be recorded a "tone" as the UTA users call them.
Terms of use
If you liked the voice bank and make an original version or song, it is important to contact the creator to promote your work, and you must grant vb credits, because she would be very grateful for using her vb and would love to be able to enjoy someone else's work.
 Demostrations
 Download
Voicebank:
 MMD
In beta phase, development.
 Galery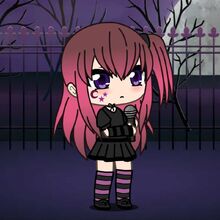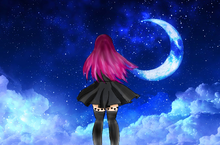 Community content is available under
CC-BY-SA
unless otherwise noted.