Kyokune Byn(曲音ビン) is a Japanese girl Vocal for DeepVocal. She only supports romaji.
History
On December 4th, Kyokune Kou and Byn were released Their voicebanks come together, and only the Power voicebanks are released now.
Character
The creator(Okane) said there are never settings about Kyokune Kou and Byn. But according to the official art(Byns is smiling, Kou isn't) and how Okane uses them, it appears that Byn is quite cheerful Okane only said that Byn really loevs pranks.
Etymology
 曲 means 'song' or 'music'
 音 means 'sound'

Byn's kanji is not revealed.
Appearance
Kyokune Byn was drawn by ㄹㅇ along with Kou. She is holding a persimmon, which is her character symbol.
Voicebank
Download
Power Voicebank https://blog.naver.com/yw5721/221724027061
Gallery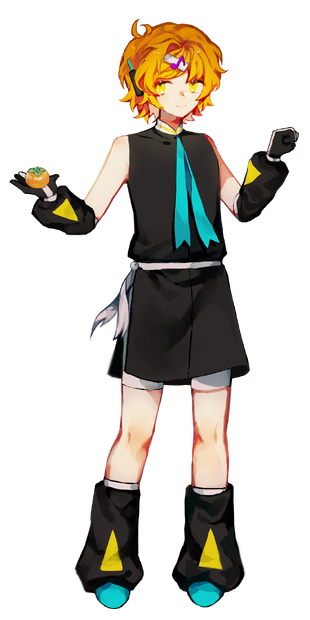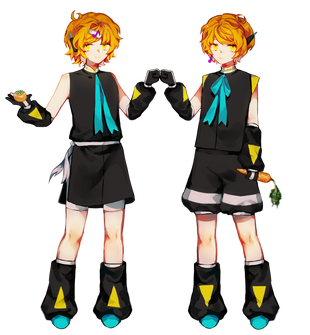 Community content is available under
CC-BY-SA
unless otherwise noted.